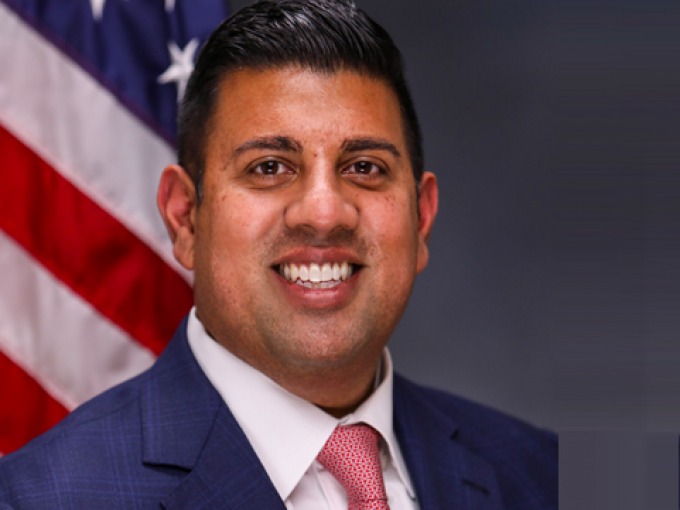 By Senator Jeremy Cooney – During my first run for state office in 2018, I had the privilege of learning from cannabis advocates about the Marijuana Regulation and Taxation Act ("MRTA") and how it was written with equity and social justice at its center. That piqued my interest from the start. It's rare that legislation directly acknowledges past failed policies and seeks to restore justice to those New Yorkers most harmed.
As a freshman state senator, what I learned as a candidate for office inspired me to become a vocal ally for equity in the implementation of the MRTA. It's not enough to just change the rules of the game, we have to be intentional, so that our actions are meeting our stated policy goals of economic justice. To that end, I am proud to continue to lead in this emerging market, so that new businesses can launch in this economy without unnecessary and prohibitive barriers.
I recently submitted two pieces of state legislation that will assist creating a more equitable and economically accessible rollout of the MRTA.
The first is focused on gender identity. While attending a cannabis event in my district, a constituent shared some unintended consequence in the original language of the MRTA which could force transgender and non-binary persons to miss out on an economic opportunity because they were not included in the equity plan. S7517 amends the cannabis law so that transgender and gender non-binary individuals can receive priority in licensing without having to mid gender themselves. Every New Yorker deserves the right to be their authentic selves and identify as their gender.
The second, is intended to lower the economic barriers of starting a cannabis business. Under current federal law, licensed cannabis businesses in states where cannabis is legal are unable to make any state or federal tax deductions for business-related expenses. This means they have to pay more in taxes than other legal businesses in the state, such as financial services, manufacturing plants or opening a coffee shop. Not being able to make ordinary and necessary business deductions significantly increases the cost of running a business and becomes yet another economic hurdle that equity candidates, who are often in need of capital, may not be able to overcome when considering entering the recreational market. Essentially, those individuals who the MRTA was designed to uplift, could be priced out by big money cannabis companies without this legislative action. New York cannot realize the goals set in the MRTA for social and economic equity if the cost of doing business prevents the equity candidates from actually participating.
My bill, S7518, is modeled after California legislation, which permits deductions on state taxes for ordinary and necessary business expenses related to licensed commercial cannabis activity and provides tax equity to the emerging cannabis industry by allowing licensed cannabis businesses to make these deductions on their New York State taxes. Additionally, it ensures the adult-use cannabis market will not be dominated solely by large multi-state operators who can afford to pay the higher taxes. This bill would give small businesses a greater chance to succeed.
I am proud to introduce these bills and advocate for their passage in the upcoming legislative session. To meet the goal of 50% of the new recreational cannabis licenses going to individuals and communities disproportionately impacted by the failed war on drugs, we must be intentional about how market implementation will impact New Yorkers and adjust legislatively.
I welcome your feedback, thoughts, and questions as the MRTA is rolled out. Please feel free to contact me and my office at cooney@nysenate.gov or (585) 225-3650.
NYS Senator Jeremy Cooney represents parts of the City of Rochester and the Finger Lakes Region. He is the co-chair of Marijuana Taskforce for the Black, Puerto Rican, Hispanic and Asian Caucus. Sen. Cooney was named by Business Insider as one of 27 'Power Players' in the new cannabis industry in New York State.