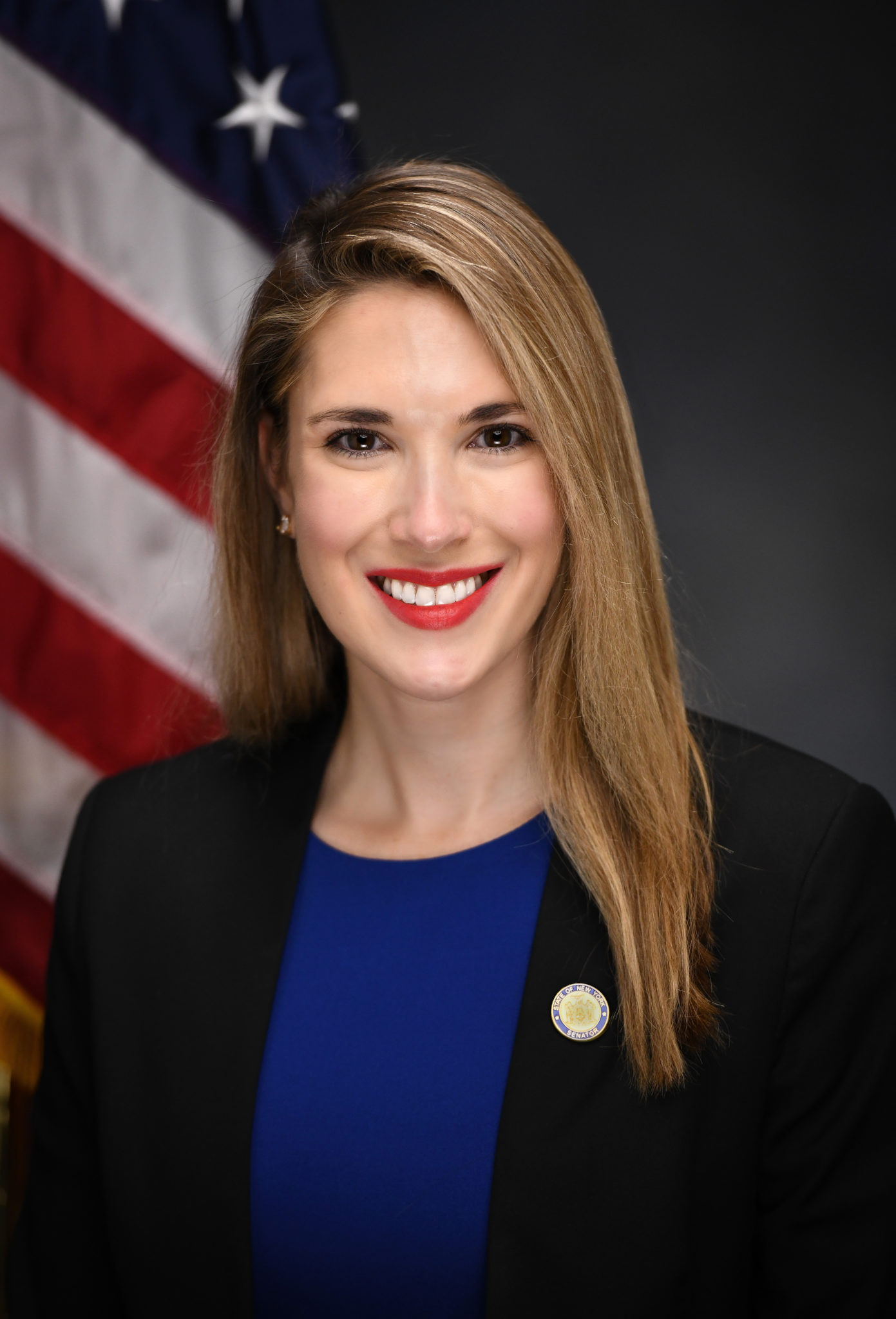 By Senator Michelle Hinchey – There is no other natural resource that offers the same environmental, agricultural, and economic potential as hemp, and with the legalization of cannabis in New York State, we now have an opportunity to unleash the power of this commodity in a way that delivers real financial opportunities for our farmers, allows new entrepreneurial ventures to flourish, and helps us meet our climate mitigation goals. A win-win-win in every sense.
Industrialized hemp is the future of manufacturing, and I've authored legislation (S7508) that will establish New York as a national leader in the growth and production of hemp-based packaging for cannabis while kickstarting the industry at large in New York State.
My bill directs the State's Cannabis Control Board (CCB) to develop a plan to place hemp as the primary packaging source for all cannabis products made in New York. The bill also tasks the Office of Cannabis Management (OCM) and Empire State Development (ESD) with creating the Sustainable Cannabis Packaging Incubator Program, which will offer financial incentives to farmers and entrepreneurs who contribute to the development and use of packaging materials composed of hemp.
As other states have launched their cannabis industries, we've watched communities across the nation grapple with dramatic increases in waste management — issues that have been fueled by single-use plastic containers for cannabis products, exacerbating our planet's ever-growing solid waste crisis. At the same time, our small and mid-sized farms in New York are struggling to remain profitable in an increasingly global marketplace, with many farmers looking to diversify what they grow and produce. Hemp, which can be manufactured into tens of thousands of different products (building materials, textiles, paper, personal care products, packaging, and more), is an incredibly valuable commodity that significantly bolsters the standing of many of our state's family farms while opening new pathways to help mitigate the climate crisis.
Think about this: hemp is a biodegradable product, and when cultivated with healthy soil practices that sequester carbon, like those outlined in the Soil Health and Climate Resiliency Act (S4722A), we have the potential to create carbon-negative products. A true game-changer for the future of manufacturing and the health and well-being of our planet as well as a solution that is nearly untapped around the world.
My bill is a conduit through which we can propel a burgeoning industry that carries with it tremendous potential — it's a chance to keep our farmers farming, a chance to break our dependence on plastics through a new, biodegradable goods market, a chance to fight the climate crisis, and a chance to drive hemp innovation forward as an investment in our state's economy, creating jobs and business opportunities now and for future generations.
A major role of state government is to find moments to lead; to recognize opportunities as they're created and to harness those opportunities for the betterment of society. We have that moment right now with industrial hemp. Let's make sure we capitalize on it here in New York before another state does. 
New York State Senator Michelle Hinchey represents the 46th Senate District, which includes Greene and Montgomery Counties and parts of Albany, Schenectady, and Ulster Counties. Senator Hinchey serves as Chair of the Agriculture Committee.