More Ways to Connect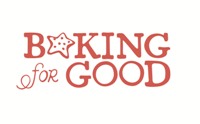 Baking for Good: Order cookie gifts, party favors, and treats for yourself for delivery nationwide. Baking for Good is committed to supporting great causes that our customers care about. When you order baked goods from our website, you can support a cause that has important meaning for you or for your recipients.

Givenik: Get Broadway Tickets & Your Favorite Charity Gets 5%!

YouTube: Missed the benefit? Want to hear about our training workshop? Then the CANY YouTube channel is where you need to go.

Facebook: Join the CANY community to learn about current events in the creative arts therapies and see lots of photos of our work.

The CANY E-News: Our monthly e-newsletter keeps your up-to-date with everything happening at CANY.
Write a review about your connection to CANY